For many home and business owners, installing a flat roof is a cost-effective way to increase your interior and exterior space, and maximize your overall construction budget. Flat roofs aren't right for everyone; however, they are often a great solution for many homes and businesses.
Sunrise Roofing & Construction LLC is a premier roofing contractor for flat roof installation and flat roof repair in Baton Rouge, LA. While many companies aren't able to install and service flat roofs, we're proud to be one of the few firms in the area capable of providing specialized services.
Flat Roof Benefits
There are a number of benefits and drawbacks associated with flat roofs over traditional pitched roofs. Here are just some of the benefits of flat roofing:
Cost-effective

Flat roofs, compared with traditional pitched or metal roofs, are generally more cost-effective. Flat roofs don't necessitate the use of costly materials like asphalt or fiberglass shingles, for instance.

Useful space

One of the primary benefits of flat roofs is that they allow you to use your rooftop for storage or even as an extension of your living or business space. For instance, you can set up a dining garden on your flat roof, or use it to house your HVAC system. If you opt to install a flat roof at your home or business, you can count on Sunrise Roofing & Construction LLC to provide you with all of the services necessary to keep your investment looking great and in prime condition, including roof repair in Baton Rouge, LA. We offer pressure washing services, flat roof construction and so much more.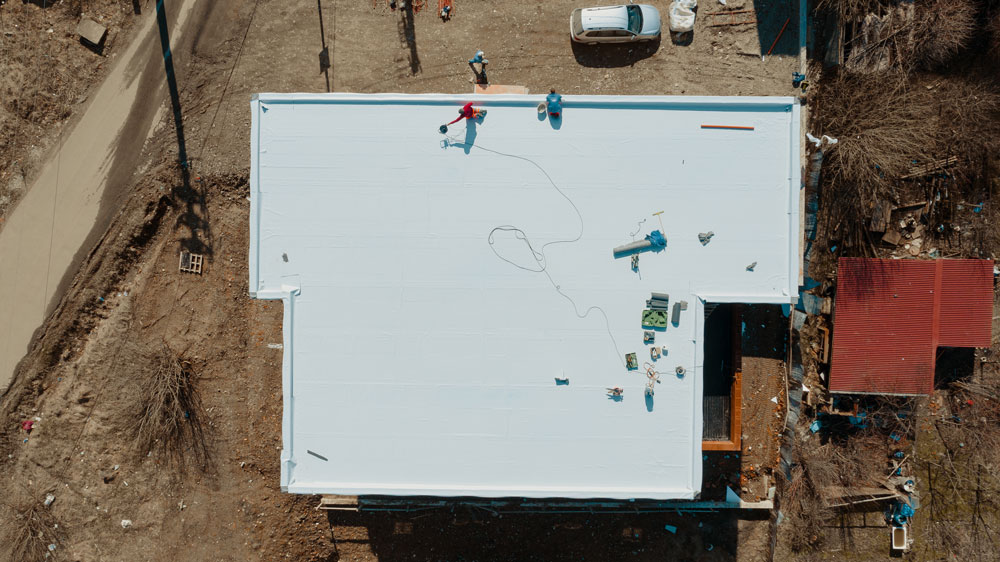 Find Flat Roofing Installation Near You in Baton Rouge, LA
If you think a flat roof may be right for your home or business, or if you need maintenance on your building's existing roof, contact Sunrise Roofing & Construction LLC today at 225-272-2181. We can discuss the benefits and drawbacks of flat roofing, and provide you with a free cost estimate.
Learn About Warranty Contact Us