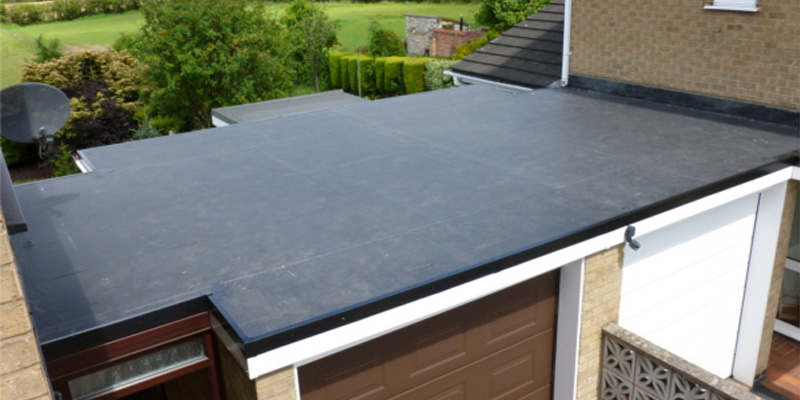 At Sunrise Roofing & Construction LLC, we are pleased to say we're a certified applicator of SBS systems. As a roofing contractor in Baton Rouge, LA, the ability to provide our customers with these high-quality solutions is something we pride ourselves on, and we are committed to giving the best roofing services you'll find in the region. Among these solutions we provide for flat roofs are SBS roofing systems, including GTA modified bitumen systems for flat roofs.
But what exactly are SBS systems, and what are the benefits of going with them for your roofing needs?
Manufacturers develop SBS modified bitumen roofs by taking the very best attributes and components of a built-up roofing system and combining those components and benefits with the qualities you'd find in a single-ply roof.
Some of the primary advantages of utilizing this style of roofing include:
Durability:
SBS modified bitumen roofs are known for being both thick and durable, which means they're especially idea for roofs that have a lot of traffic or other forms of wear and tear. They're bound to hold up better to long-term usage, which means they can also be more economically efficient.
Hold up to the elements:
SBS modified bitumen roofing systems—and particularly GTA systems—are known to be excellent options for roofs that hold water for long periods of time after it rains. This is why they're especially beneficial for flat roofs, because the water isn't going to roll off of them as easily as it would on pitched roofs. A long-term buildup of water puddles on a roof could otherwise result in damage to shingles and potential warping that would lead to leaks and other issues.
Eliminate leaks:
The various properties of the materials used to develop SBS bitumen roofs make it more effective at eliminating leaks. Obviously, this is an important quality to have in any kind of roofing option—the last thing you want is to have ongoing issues with water coming into your building and causing damage to drywall, flooring and furnishings in your space.
Energy efficient:
SBS modified bitumen roofs are a generally energy efficient option, but especially so when they're coated with aluminum, which has a higher R-value. This means you won't have to expend as much energy to keep consistent temperature levels in your home, saving you quite a bit of money on your utility bills.
Maintenance:
Maintenance is much easier with SBS modified bitumen roofs than with other roofing materials. As such, you can have your own in-house staff maintain those roofs, rather than having to hire professionals to come in and maintain a single-ply roof (these must be maintained by "authorized contractors").
You'll frequently find SBS modified bitumen roofs on schools, office buildings, hospitals and high-rises.
Interested in learning more about the various benefits associated with SBS modified bitumen roofs? Get in touch with a roofing contractor in Baton Rouge, LA at Sunrise Roofing & Construction LLC and we will be happy to answer any questions you have for our team.
Categorised in: Roofing